How to install manually Forex Diamond EA
One of the issues every trader may have before to start with expert advisor is to install it on their trading platforms.We have prepared special article for all of the traders who uses Forex Diamond EA. In this article, we will explain you step by step how to install manually Forex Diamond EA.


1. Login to the member area https://www.forex-diamond.com/login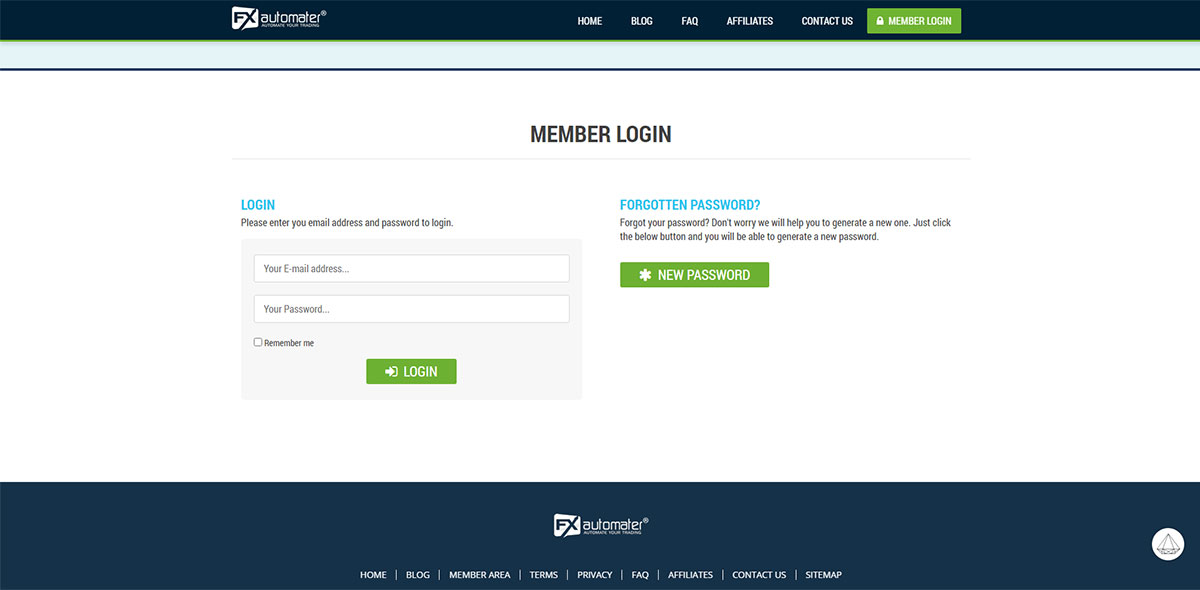 2. Navigate to the download page

3. There, you have to download the files for manual installation, therefore you have to download only these files
Forex diamond.ex4 file
Forex diamond LOGO.bmp file

Once, you download the required files then you can go to step 4.

4. Now, open your metatrader 4 trading platform
5. On the top menu choose "File -> Open Data Folder". A folder will open.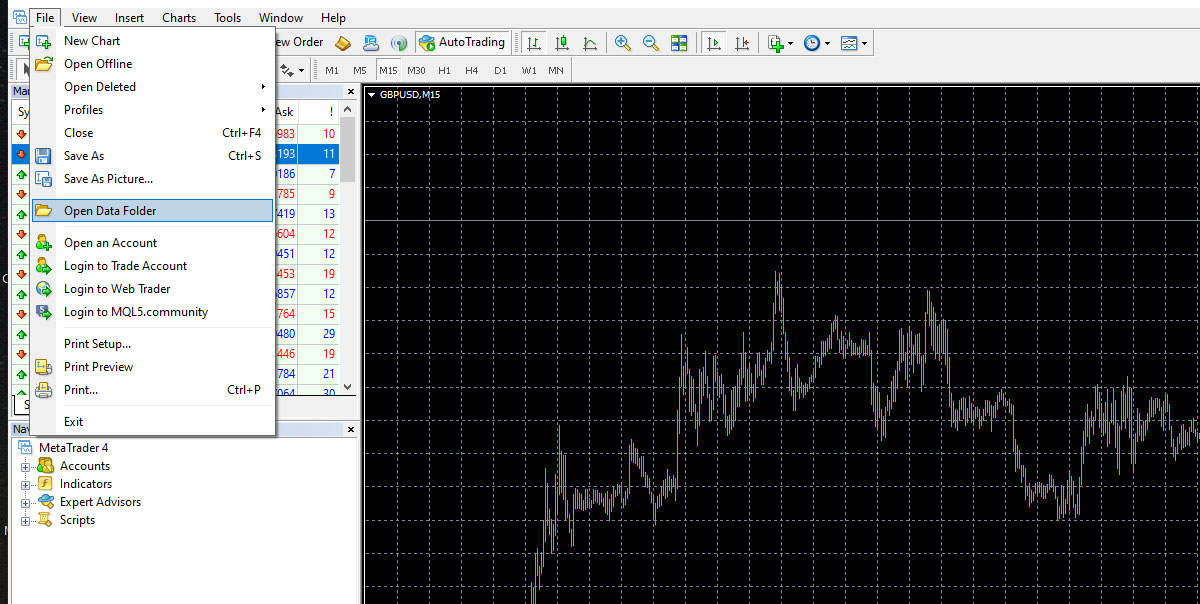 6. On this folder you have to double click on "MQL4 -> Experts". Here, you have to copy .EX4 files, this means copy "ForexDiamond_v6.0.ex4 file". Paste these files there.

7. Last step is to place the robot logo. Open "MQL4 -> Images" and then copy and paste .BMP files "forexdiamond.bmp".

8. Congratulations! You are done!

Restart your metatrader 4 trading platform and you must see the installed robot on your navigator in the mt4. The installation process on MetaTrader 5 trading platform is the same, then just you need to download .EX5 files and place them in your MT5 terminal. In our example we show you how to install Forex Diamond EA on MetaTrader 4 trading platform.
Comments (2)